Lorraine Granderson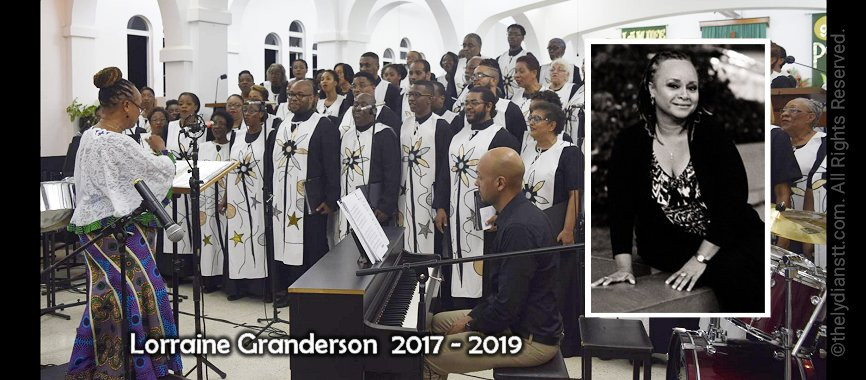 In July of 2017, the choir received an early Christmas gift. Ms. Lorraine Granderson graciously accepted the responsibility of musical direction of The Lydians.  During her appointment which ended in July 2019, she led the choir through several stellar performances and carried forward a continued commitment to the choir's mission of community service through the God-given gift of music, to the people of Trinidad and Tobago and the world.
No stranger to The Lydians, Ms. Granderson has many years' experience with the group, having been invited to guest conduct the choir on several occasions. She also has over 30 years' experience conducting, teaching and working with choirs, steelbands and in independent musical productions in Trinidad and Tobago.
Ms. Granderson has been involved with Music from Infant School through Primary to Bishop Anstey High School where she sang with Lydian founder, Ms. Rawlins-Spence as Music Mistress. She became a foundation member of the Lydian Singers just after leaving school when Mrs. Spence started the choir.
Wherever she taught, after Teachers' Training College, she started a choir and then added a steelband, leading them successfully to music festivals.  Eventually, she joined the staff of her alma mater, BAHS, as the Teacher responsible for Music.
During her tenure, she led the choir and the steelband to several successful Music Festivals, and international music festivals. They have toured several places abroad including Wales and South Africa, eventually singing outside the hospital where the highly revered Nelson Mandela lay. 
Many of the BAHS steelband players, music-literate as they are, have formed the basis of the Lydian Steel with whom she has travelled with Pat to the Baroque Festival at Coral Gables in Florida.