ARISE, SHINE! - Lydians Christmas 2021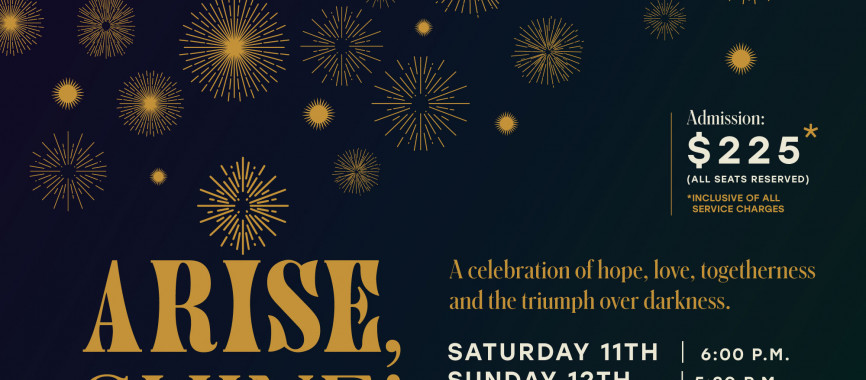 The Lydians proudly supported by First Citizens, return to Queen's Hall to present ARISE, SHINE!
Two nights of heart-warming performances on Saturday 11th December at 6:00 p.m. and Sunday 12th December at 5:30 p.m.
Tickets $225 (incl. service charge)
Tickets are available NOW through the Queen's Hall Box Office. 
Book your seat by going online at:
Book for Sat 11 Dec     Book for Sun 12 Dec
OR
Contacting 376-5699 or email [email protected].
The only place to be on December 11th and 12th is at Queen's Hall with The Lydians
Our heart-lights, beacons in the Christmas sky welcoming all.
Share in the light this Christmas with The Lydians…
"Arise, Shine! For thy light is come!"
The Lydians in person, this Christmas!
All TT Safe Zone Regulations will be observed.
#ALydianChristmas #AriseShine #IloveTheLydians #TTSafezone #TheLydiansTT  #TheLydiansproudlysupportedbyFirstCitizens