SEASONS OF STEEL - A Lydian Steel 25th Anniversary Celebration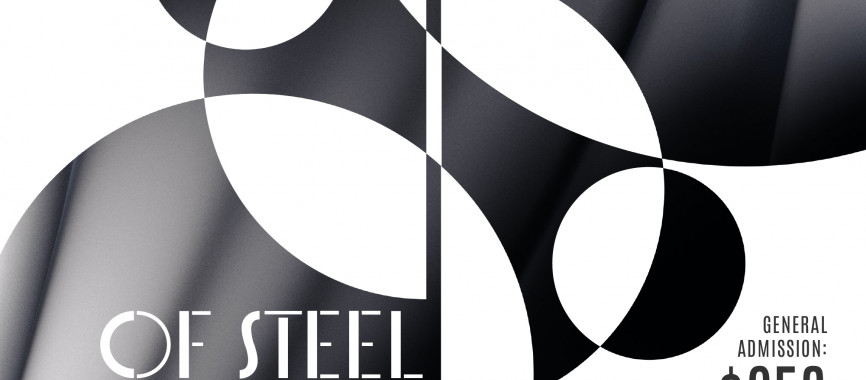 The Lydians, proudly supported by First Citizens presents "Seasons of Steel – A Lydian Steel 25th anniversary celebration" featuring The Lydian Steel, led by Musical Director Carl Anthony Hines.  
Seasons of Steel will be a delight for pan lovers, and those yet to become pan lovers, non-pan lovers, concert enthusiasts, and Lydian fans in general.
With music ranging from baroque to contemporary and everything in between, the concert will feature some of your favourite Lydian soloists, and a small choral ensemble.
Patrons will also be treated to arrangements/collaborations from special guests Chantal Esdelle and Moyenne, and work from Lydian regulars: Astra Noel, Kareem Brown, Kwesi Moore and Carl Anthony Hines.
Founded in 1996, The Lydian Steel was the vision of the late Dr. Pat Bishop T.C. (former Musical Director), as an ensemble of Steelpan players who were music literate, could perform classical chamber works as well as serve as an ensemble for choral and operatic accompaniment.
As a legacy of this vision and continued work, founding members have become established composers, arrangers, administrators, and teachers.
Though the 25th anniversary milestone was in 2021, the Lydians are now able to commemorate this achievement with this long-awaited recital concert.  
Season of Steel is a theme influenced by Antonio Vivaldi's The Four Seasons. It is a work that is near and dear to Lydian Steel having been one of the first major Baroque works executed by the group.
In this concert it serves as the flagship piece and each of the seasons (Summer, Winter, Autumn and Spring) is used to shape the concert into four sections—two pre and two post intermission.
Each section is anchored by one movement from each corresponding season of the Vivaldi work:
• SUMMER - Season of heat, excitement, freedom
• WINTER - Season of reflection, rehabilitation, reverence, respect
 • AUTUMN - Season of harvest, celebration, warmth, spice, richness, change, contemplation
• SPRING - Season of possibility, hope, renewal, birth, joy.
In a collaborative effort spearheaded by the Steel Captain and the Musical Director, the ensemble is building a repertoire of just under two hours of music that reflects all of these aspects with varied offerings, fitting them into one of the four sections of the programme.
Seasons of Steel takes place at Queen's Hall on Saturday, July 16 at 7:00 pm and Sunday, July 17 at 5:30 pm.
Tickets are $250 and are available at Queen's Hall Box Office 376-5699 or the Lydians Ticket hotline 355-7769 or from Lydian members.