The Lydian Singers Focus on the Future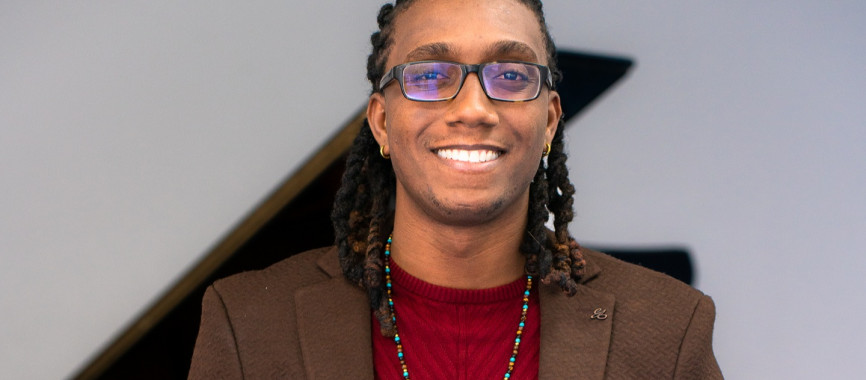 The Board of Directors of The Lydian Singers proudly supported by First Citizens announces with sincere pleasure the formation of the youth arm of The Lydian Singers, The Lydian Tecomas. The Lydian Tecomas directly supports two of the five strategic pillars of development explored by The Lydians in 2022 - Youth Development and Community Outreach - and has been formed with the mindset that music education and participation in the arts has long been known to improve the Lives of youth from both an academic and social perspective. The Youth arm is, simply put, a Youth Development and Music Education Programme, catering to students between the ages of 10-18 years which allows for a rich and complex choral sound that mixes the purity of treble boys with The weight, range, and control of the teen voices.
The Lydian Tecomas will be led by newly appointed Musical Director (Jr Choir) Mr. Shurvone M. Brathwaite, a longstanding musician with a multi-disciplinary specialization in performance, education and administration. A proud son of the Sister Isle, Mr. Brathwaite holds a Bachelor of Fine Arts with a specialisation in Performance and Ethnomusicology from the University of Trinidad and Tobago, a Certificate in Business Entertainment from UWI Roytec, as well as a Master of Education in International Teaching from Framingham State University.
Mr Brathwaite has held the position of principal clarinetist in the National Philharmonic Orchestra of Trinidad and Tobago since 2014. A teacher since 2010, he has presented performances with The Consortium of Disability Organisation, acted as Music Director and Performing Arts Lead of the Moulton Hall Methodist School, and overseen woodwind ensembles at the Maria Regina Grade School. However, music is not his only passion. He serves as an adjudicator on the St Joseph Carnival Committee for the Annual Regional Junior Parade of the bands and has also adjudicated the Annual Regional Calypso Competition. He is certified by the Associated Board of The Royal Schools of Music, Train the Trainer Certified and AML/CFT Certified.
The Lydian Tecomas will debut at The Lydian Singers inaugural event for 2023, "ROOTS : D Rhythm Within" which will feature music that reflects our rhythmic heritage as a people. African, Indian, and syncretized, derivative genres will be presented by both the choirs and steel as we celebrate the history of Trinidad and Tobago from pre-colonialism to post independence and beyond, reinforce our national pride and revitalize hope as the country celebrates 38 years of the declaration of the Emancipation holiday. The concert takes place on Saturday, 15th July 2023 and Sunday, 16th July 2023 at Central Bank Auditorium.