Deo Gratias: Our 40th Anniversary Christmas Concert (2019)!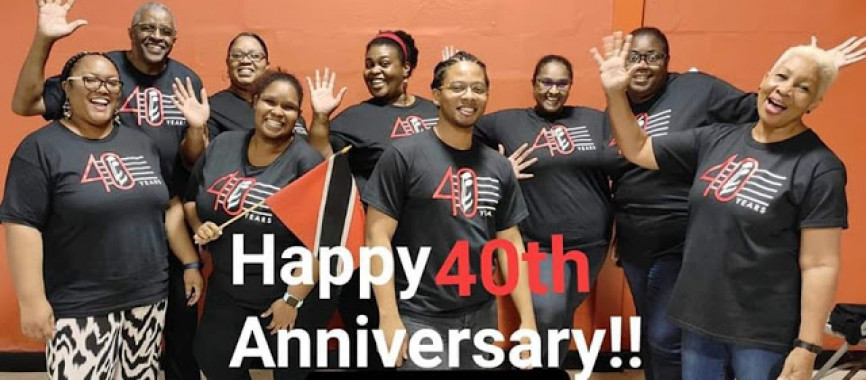 Happy 40th Anniversary to The Lydians!
#DeoGratias
A special weekend of performances was held for the start of the Lydians 40th anniversary celebrations in December, which included a Gala performance on Friday 13th December 2019 at Queen's Hall. The evening featured a sing-along of Christmas carols with the choir in the Queen's Hall lobby and a ceremonial ornament hanging for all attendees on the Caribbean Christmas tree designed by Kirk Langton Designs. Our 3 Musical Muses of the Past, Present and Future paid us a visit, designed and produced by Ronald Guy-James of Bisi Couture and portrayed by Afesha "La Madame", Dolores "La Reine" and Akida "La Belle Nouvelle", Principal dancers of the Bon Bassa Production Best Village Group. The costumes featured a special, heart-warming feature, as they were all made using musical scores - sheet music that were sung from, used by and performed by the Lydians!