Orlando McIntosh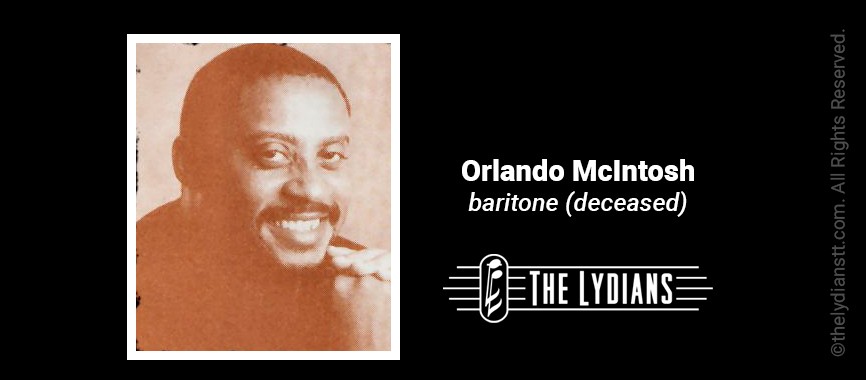 Orlando looked forward to the challenge of his role as Timur, the dethroned King of Tartary. He saw it as opportunity to share his talents with other Lydians and with his audiences.
As a member of the Lydian Singers from 1988, he travelled with the group to Barbados and Grenada. Orlando had also enjoyed successes in the 1990 Music Festival as winner in mixed voice quartet, male voice duet classes and as third place winner in the baritone and bass solo classes.
His most treasured musical experience was performing the role of 'Koanga', in the opera of the same name. However, he was most challenged by having to learn Rossini's Stabat Mater.
He did not favour any particular genre of music. However, being a practising Roman Catholic, his spirit was energized whenever he sang any of the Latin Masses in the Lydian repertoire. Orlando was also a member of The Mawasi Experience as a lead singer under the leadership of Mr. Peter Telfer.