Gary Wilson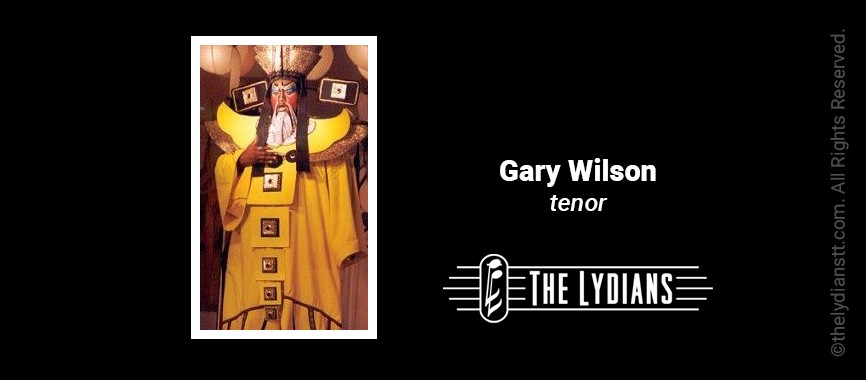 Gary is excited about performing the role of Altoum, Turandot's father in the opera, Turandot. He has been singing with church choirs from the age of ten but prefers the musical genres of opera, folk, calypso and Negro spirituals.
His adult musical experiences have included membership of 'Chanteurs Immortelle' Director of the Port of Spain Choir and becoming a Lydian, whose director, Pat Bishop, is his most profound musical influence.
He greatly treasures the three-year period spent working with the Trinidad and Tobago Prison Service Officers Choir as its Director. Gary loves cooking but also finds time to care for the elderly, counsel the young and participate in the martial arts of aikido and judo.