André Alexander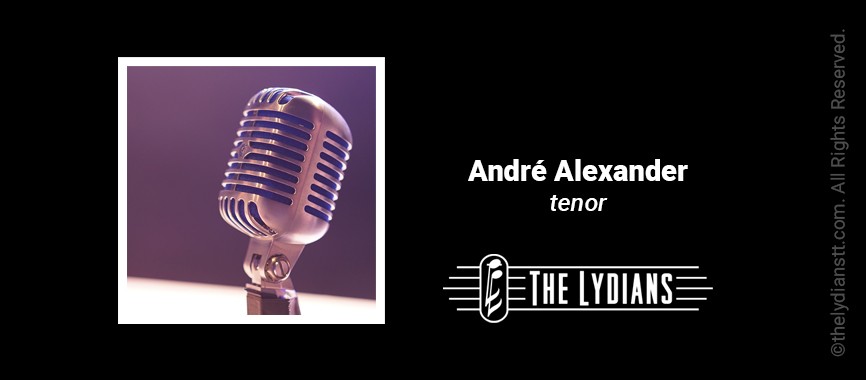 As a young boy, André sounded just like Michael Jackson whom he admired. However, as he grew into adulthood, his admiration switched to Placido Domingo. André started singing at Rosary Boys R.C. School at age seven, joined the Santa Cruz R.C. Church Choir as a teenager and the Lydian Singers under the direction of Mrs. Alma Pierre during the 1984-1987 period. He is grateful to both Ms. Pierre and Pat Bishop for tutorship in voice.
With the Lydians he has found himself in winner's row as a chorister and member of ensembles. In 1987 he emerged champion tenor in Trinidad and Tobago at the music festival. He has also sung with the Lydians in Barbados in 1997. The role of 'Calaf' in the opera 'Turnadot' was his first major role in an opera.
André's musical preferences are rhythm and blues, jazz and gospel. André also finds time for contrasting hobbies including cricket, nature, a good house lime and fast cars.