'ARISE, SHINE!' - The Virtual Concert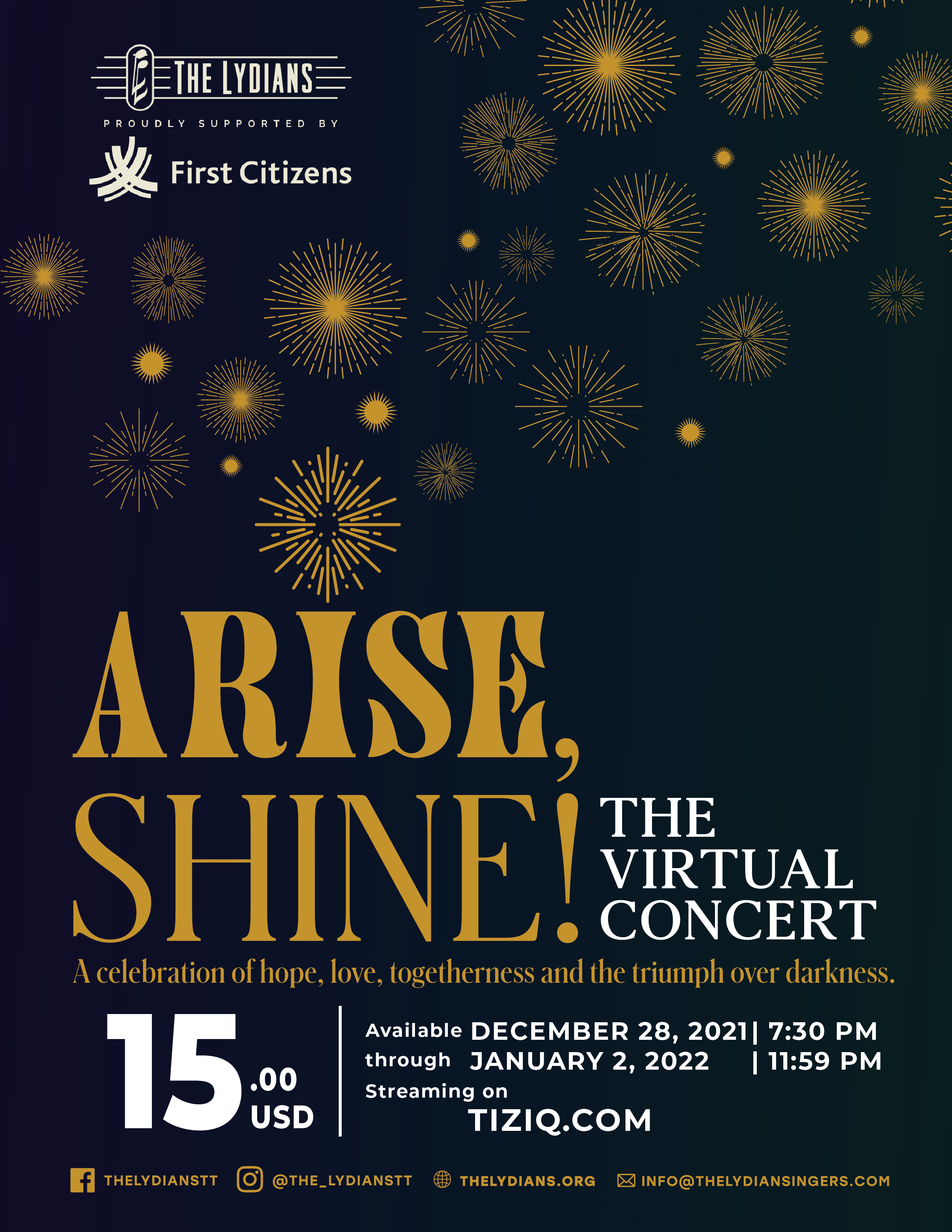 The Lydians, proudly supported by First Citizens, returned to Queen's Hall this Christmas season to present our first in-person concert in two years.
Now is your chance to experience for the first time (or to relive) excerpts from our two (2) night concert series - ARISE, SHINE, under the musical direction of Mr Carl Anthony Hines.
This virtual concert features singers, soloists, and Lydian Steel with dance, African and East Indian drums as you have been accustomed to and have grown to love. Also included are three (3) specially recorded Christmas selections from our 'Lydian Sing' event held in November 2021.
ARISE, SHINE! - The Virtual Concert 
Available from Tuesday 28th December 2021 | 7:30 PM  through to Sunday 2nd January 2022 | 11:59 PM on TIZIQ.com.
Tickets USD 15.00 (~ TTD 105.00) 
Credit Card Purchases
 
Direct Deposits / Bank Transfers

For secure credit-card purchases (both local or international users), click on the link below to purchase your ticket and secure access to view the show when it becomes available.

Please note you will be required to register on TIZIQ.com as part of the process. 

       

Don't have a credit card? Direct deposit/bank transfer payment options are available (in Trinidad and Tobago only).

Click on the RSVP link below to access account/transfer details.

Get Ticket

 
 
RSVP - Arise, Shine!
For support or further inquiries, please call our hotline: +1 868 355-7769